The Summit is intended for nonprofit, academic, public sector, private sector, and Indigenous peoples and local communities who are using (or want to learn to use) our mapping tools (such as Google Earth, Earth Engine, Environmental Insights Explorer, and My Maps) for planetary sustainability and human resilience around the world. By attending the Summit, you'll have the opportunity to dive deep into learning our mapping technologies, hear the latest updates, and learn how others in the community are using these technologies for impact.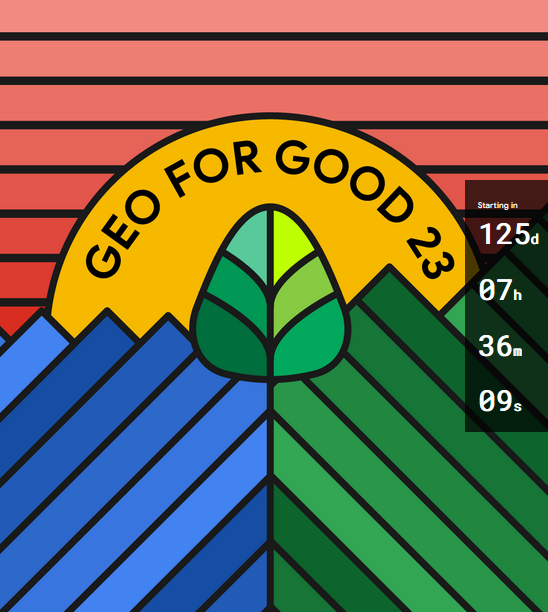 The application deadline to attend the summit in person has already passed. If you already submitted an application to attend, you will be notified of your application decision by June 28, 2023.
Other Events
April 24, 2023
June 30, 2023
The Public Affairs Section of the U.S. Embassy is pleased to announce the recruitment of candidates for the academic year 2024-2025 Hubert H. Humphrey Fellowship Program. This fellowship program brings accomplished mid-level professionals to the United States for a year of academic and professional work. Fellowships awarded under the Humphrey Fellowship Program are subject to the availability of funding.  Application forms are available at the IIE website: https://apply.iie.org/huberthhumphrey The deadline to submit the completed online application is June 30, 2023.  Applicants who are not able to access the online applications can contact the Public Affairs Section at 023-728-248 or email: PASExchanges@state.gov for information about this program. 
06 September 2023
09:00 AM - 11:00 AM
Tech Salon #12 will discuss AI (ChatGPT & Google Bard). What can AI currently do for civil society organizations? The monthly Tech Salon invites speakers from civil society organizations and experts to share experiences related to the use of institutional technology to learn from each other and enhance the use of ICT for social work. Pre-register: https://forms.gle/5s1RE7fLbNEkzToD9
April 4, 2023
2:00 PM - 4:30 PM
This workshop will gather around 45 people from a variety of organizations with experience in topics related to education, environmental and natural resources, gender, journalism, and legal aids, including CSS cluster members, CSOs/CBOs, INGOs, researchers, indigenous youth, and women groups. Participants from 10 to 15 people in the target provinces will be invited. Objectives of the workshop To officially introduce the Learning Platform and how it was developed, To gather user feedback on the look and functionality and suggestions from all key stakeholders, To call for increased collaboration on data and resource sharing. About the organizer: Open Development Cambodia (ODC), with financial support from USAID Cambodia through Family Health International (FHI 360) for the Civil Society Support (CSS) Project, has developed a new Learning Platform that serves as a free one-stop-shop knowledge-sharing portal, aggregating best practices, and lessons learned by the cluster members of the Civil Society Support (CSS) project.