Data visualization and storytelling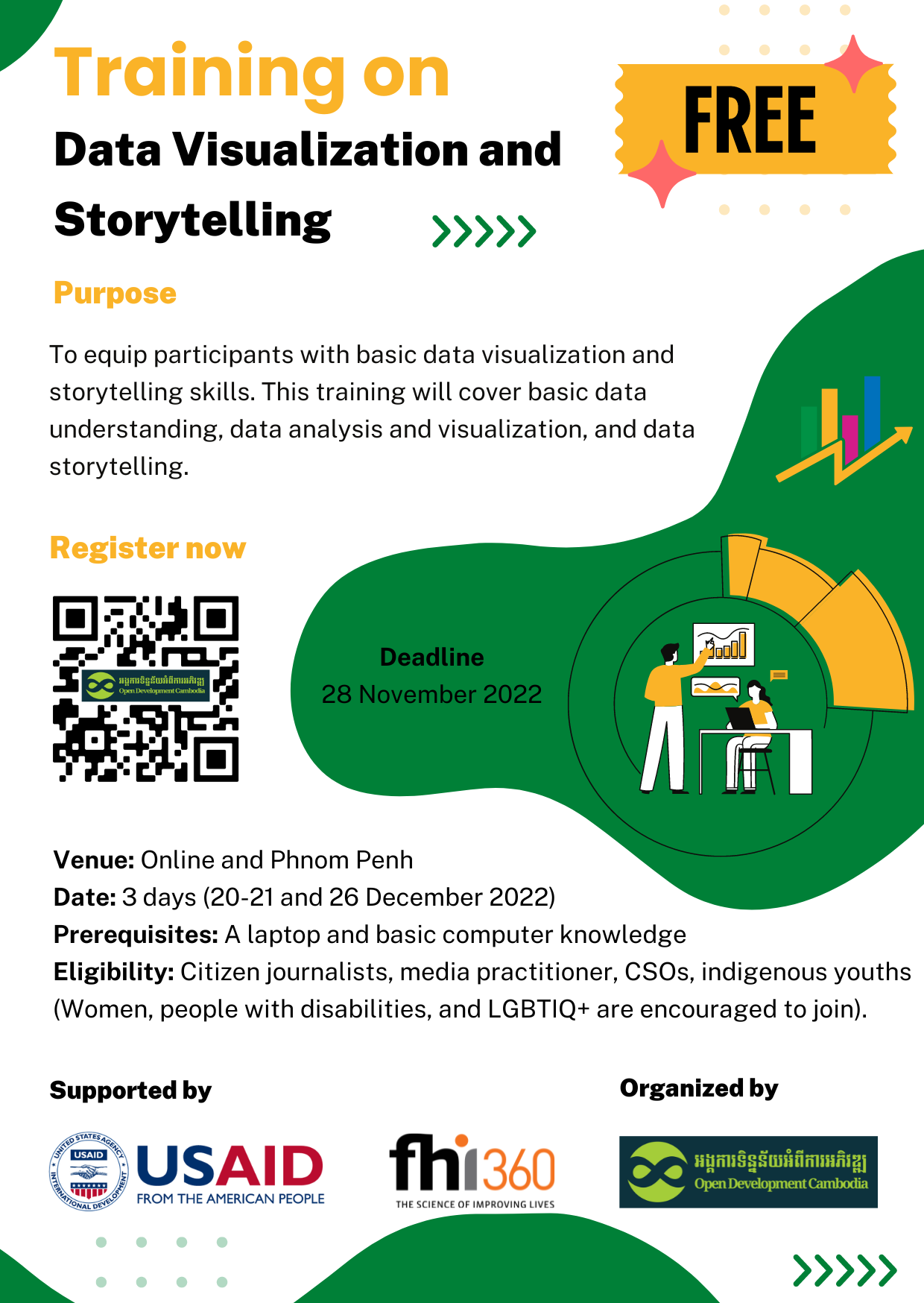 Training opportunity on "Data Visualization and Storytelling" for citizen journalists, media practitioners, CSOs, and indigenous youths is coming!
Open Development Cambodia (ODC) is pleased to announce a three-day training from December 20-21, 2022 (Online) and December 26, 2022 (Phnom Penh). This training is supported by USAID Cambodia through FHI 360.
Other Events
30 June 2023
09:00 AM - 11:00 AM
Tech Salon #10 will share topics, tips, security rules for Facebook accounts and telegrams, some of the limitations and reasons that could lead to an attack on you, and some protection measures. Speaker: Mr. Sophat Chy Pre-register: https://forms.gle/JTcwzcMEnUy6sWyi9
08 - 12 October 2023
8:00 AM - 5:00 PM
The 18th annual meeting of the Internet Governance Forum will be hosted by the Government of Japan in Kyoto from 8 to 12 October 2023. The Forum\'s overarching theme is: The Internet We Want - Empowering All People.
May 30, 2023
09:00 AM - 11:00 AM
Tech Salon #9 will have a discussion on the topic of Online Collaboration Tool in Action. This discussion will share about teamwork, use of online tools, as well as which tools we should choose to work together online that are appropriate for your job. Monthly Tech Salon invites speakers from civil society organizations and experts to share experiences related to the use of institutional technology to learn from each other and enhance the use of ICT for social work. Pre-register: https://rb.gy/7zcie