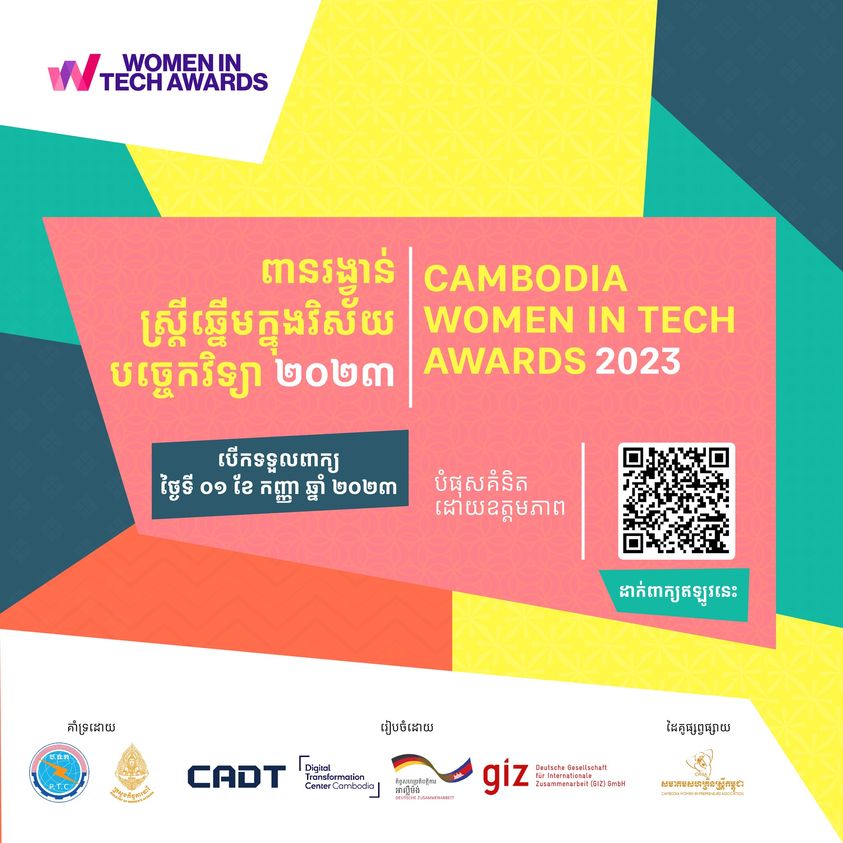 Cambodia Women In Tech Award aims to provide a platform for women in tech to network with each other and share their knowledge and experiences. This helps to empower women in tech and to create a more inclusive and diverse tech community in Cambodia.
We are looking for the extraordinary female entrepreneur, engineer, government official, creative and youngster who make an impact in the digital transformation era.
Apply Now: cadt.edu.kh/events/women-in-tech/
Other Events
16-17 December 2023
8:00 AM - 5:00 PM
The conference intends to discuss the history of economic thought, economic research and development in Southeast Asia. This conference aims to provide an opportunity to PhD students, young scholars, and researchers in the field of economics and social science to share their research and exchange knowledge in different study agendas and backgrounds, as well as to receive feedback on their work from senior researchers and practitioners. Important Dates The last date for abstract submission: 31st August 2023 Notification for selected abstract: 15th September 2023 The last date for submission of the full paper: 15th October 2023 Notification for selected full papers/paper presenters: 30th October 2023 Conferenced date: 16-17th December 2023 Registration: https://fs8.formsite.com/CNZLjX/rule2023/index For more information: https://rb.gy/w9n5q
January 05, 2023
05:30 PM - 08:00 PM
The event provides an opportunity for 25 participants from media institutions, universities, indigenous groups, and civil societies to meet with scientists in the field of environment to obtain scientific-based data for use in their work. CamboJA collaborates with Open Development Cambodia (ODC) under funding support by the United States Agency for International Development (USAID) through FHI360 to host the second science talk on the topic of \"Carbon Credits.\" Please register via this link by January 02, 2023, at 5:00 pm.https://forms.office.com/r/4hHJbxzmx
December 20-21, 2022 (Online) and December 26, 2022 (Physical)
Full-day
Phnom Penh (TBC)
Training opportunity on "Data Visualization and Storytelling" for citizen journalists, media practitioners, CSOs, and indigenous youths is coming! Open Development Cambodia (ODC) is pleased to announce a three-day training from December 20-21, 2022 (Online) and December 26, 2022 (Phnom Penh). This training is supported by USAID Cambodia through FHI 360. Interested candidates may register at: https://bit.ly/3US9PAv Deadline of application: 28 November 2022.