Tech Salon #7: Creating video content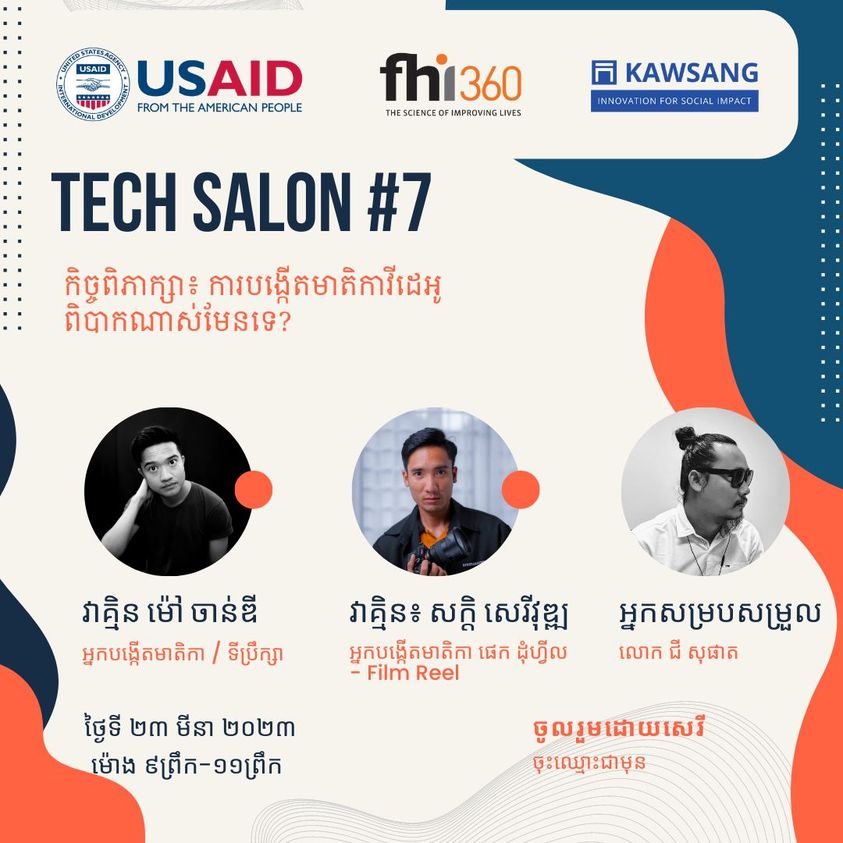 This is the 7th time that Tech Salon will have a discussion on the topic "Creating video content difficult, right?" What tools or equipment are right for recording and cutting video? What kind of content do you need to include in your content?
Monthly Tech Salon invites speakers from civil society organizations and experts to share experiences related to the use of institutional technology to learn from each other and enhance the use of ICT for social work.
Other Events
06 September 2023
09:00 AM - 11:00 AM
Tech Salon #12 will discuss AI (ChatGPT & Google Bard). What can AI currently do for civil society organizations? The monthly Tech Salon invites speakers from civil society organizations and experts to share experiences related to the use of institutional technology to learn from each other and enhance the use of ICT for social work. Pre-register: https://forms.gle/5s1RE7fLbNEkzToD9
May 30, 2023
09:00 AM - 11:00 AM
Tech Salon #9 will have a discussion on the topic of Online Collaboration Tool in Action. This discussion will share about teamwork, use of online tools, as well as which tools we should choose to work together online that are appropriate for your job. Monthly Tech Salon invites speakers from civil society organizations and experts to share experiences related to the use of institutional technology to learn from each other and enhance the use of ICT for social work. Pre-register: https://rb.gy/7zcie
11 - 15 December 2023
08:00 AM - 5:00 PM
The Conference of the States Parties (COSP) is the main policymaking body of the United Nations Convention against Corruption. It supports States parties and signatories in their implementation of the Convention, and gives policy guidance to UNODC to develop and implement anti-corruption activities. For further information: https://www.unodc.org/unodc/en/corruption/COSP/conference-of-the-states-parties.html