Tech Salon #12: What can AI do for CSOs?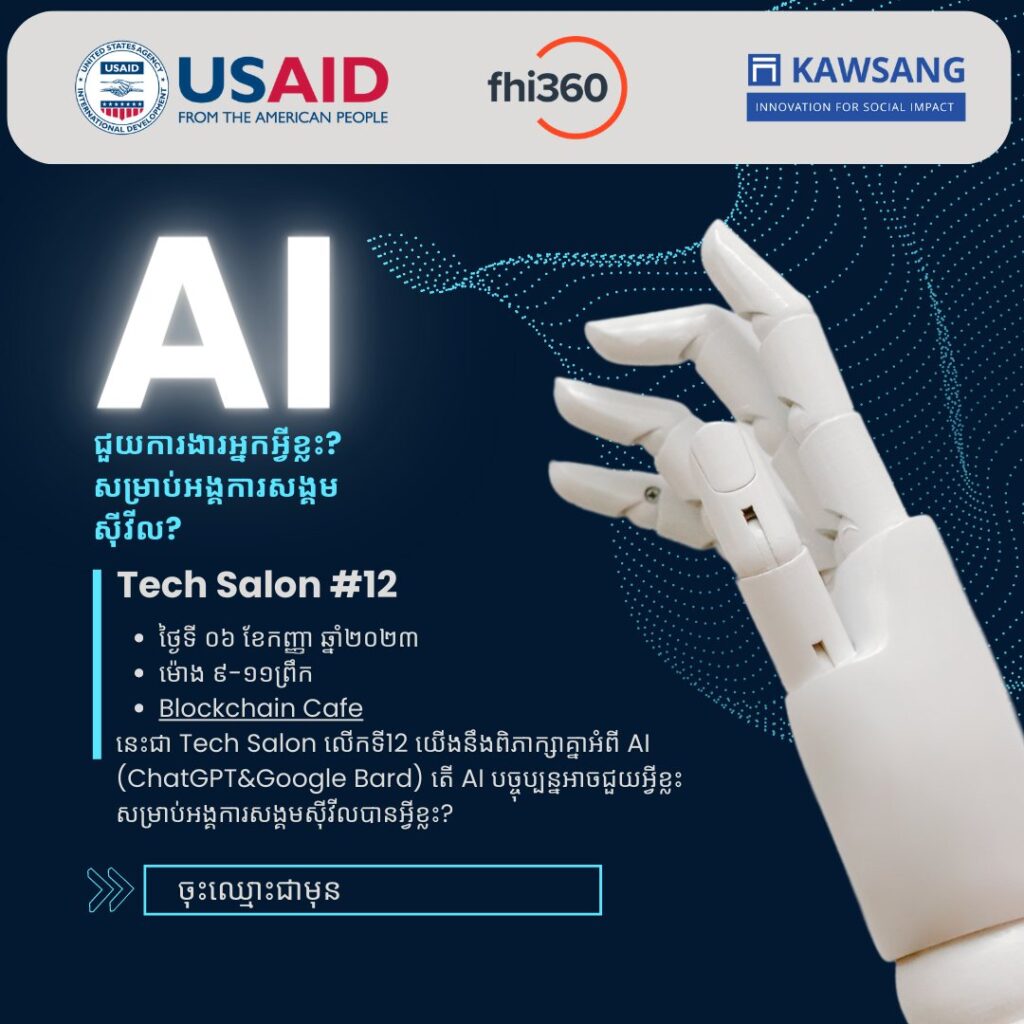 Tech Salon #12 will discuss AI (ChatGPT & Google Bard). What can AI currently do for civil society organizations?
The monthly Tech Salon invites speakers from civil society organizations and experts to share experiences related to the use of institutional technology to learn from each other and enhance the use of ICT for social work.
Pre-register: https://forms.gle/5s1RE7fLbNEkzToD9
Other Events
16-17 December 2023
8:00 AM - 5:00 PM
The conference intends to discuss the history of economic thought, economic research and development in Southeast Asia. This conference aims to provide an opportunity to PhD students, young scholars, and researchers in the field of economics and social science to share their research and exchange knowledge in different study agendas and backgrounds, as well as to receive feedback on their work from senior researchers and practitioners. Important Dates The last date for abstract submission: 31st August 2023 Notification for selected abstract: 15th September 2023 The last date for submission of the full paper: 15th October 2023 Notification for selected full papers/paper presenters: 30th October 2023 Conferenced date: 16-17th December 2023 Registration: https://fs8.formsite.com/CNZLjX/rule2023/index For more information: https://rb.gy/w9n5q
March 24, 2023
05:00 PM - 08:00 PM
To be confirmed
The event provides an opportunity for 25 participants from media institutions, universities, indigenous groups, and civil societies to meet with scientists in the field of environment to obtain scientific data for use in their work. This event is co-organized by CamboJA and Open Development Cambodia (ODC) under funding support from USAID through FHI 360. Topic: National Forest Monitoring System and Forest Inventory Please register via this link by March​21, 2023, at 5:00 pm.https://forms.office.com/r/KE4wujru7M
04 August 2023
9:00 AM - 11:00 AM
At the 11th Tech Salon, we will discuss the basics of designing brochures for civil society organizations to advertise on social media using Canva tools. Registration: https://tinyurl.com/2sx32vu8