Tech Salon #11: Fundamentals of brochure design on Canva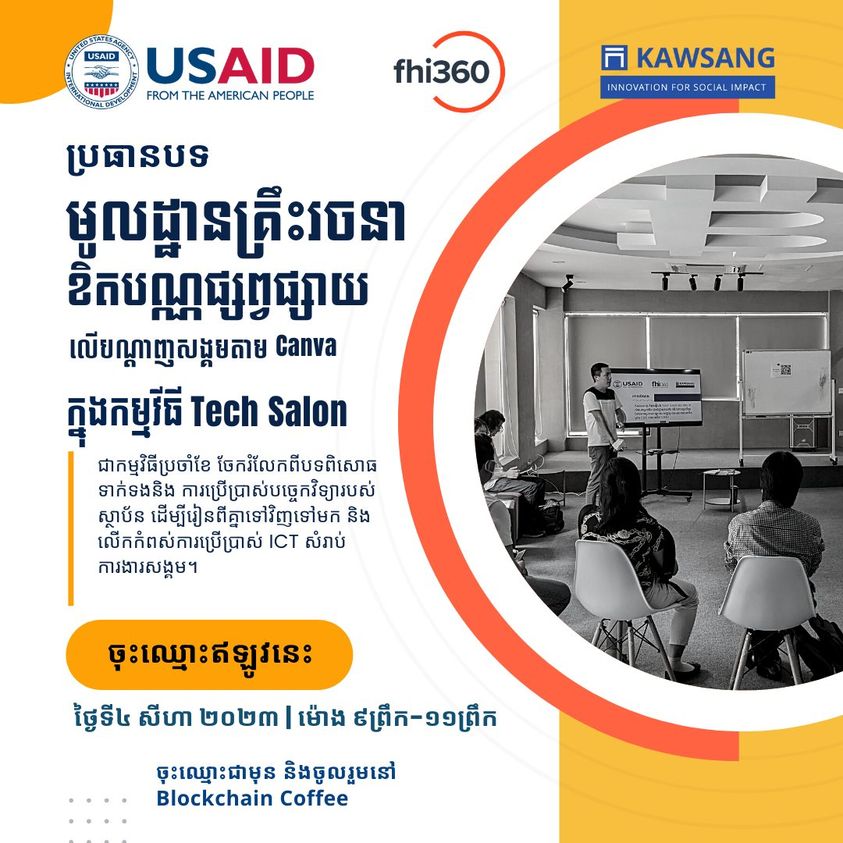 Tech Salon #11 will discuss the basics of designing brochures for civil society organizations to advertise on social media using Canva tools.
Pre-register: https://forms.gle/CDzyvfkSko8yzv2w5
Other Events
10-12 October 2023
8:00 AM - 05:00 PM
The Summit is intended for nonprofit, academic, public sector, private sector, and Indigenous peoples and local communities who are using (or want to learn to use) our mapping tools (such as Google Earth, Earth Engine, Environmental Insights Explorer, and My Maps) for planetary sustainability and human resilience around the world. By attending the Summit, you'll have the opportunity to dive deep into learning our mapping technologies, hear the latest updates, and learn how others in the community are using these technologies for impact. The application deadline to attend the summit in person has already passed. If you already submitted an application to attend, you will be notified of your application decision by June 28, 2023.
08 - 12 October 2023
8:00 AM - 5:00 PM
The 18th annual meeting of the Internet Governance Forum will be hosted by the Government of Japan in Kyoto from 8 to 12 October 2023. The Forum\'s overarching theme is: The Internet We Want - Empowering All People.
September 30, 2022
05:30 PM - 08:00 PM
The event provides an opportunity for 25 participants from media institutions, universities, indigenous groups, and civil societies to meet with scientists in the field of environment to obtain scientific-based data for use in their work. CamboJA collaborates with Open Development Cambodia (ODC) under funding support by the United States Agency for International Development (USAID) through FHI360 to host the first science talk on the topic of \"Remote Sensing on Environmental Data.\" Please register via this link by 27 September 2022 at 5:00 pm. https://forms.office.com/r/MiJutX6b9K