2024-2025 Hubert H. Humphrey Fellowship Program
The Public Affairs Section of the U.S. Embassy is pleased to announce the recruitment of candidates for the academic year 2024-2025 Hubert H. Humphrey Fellowship Program. This fellowship program brings accomplished mid-level professionals to the United States for a year of academic and professional work. Fellowships awarded under the Humphrey Fellowship Program are subject to the availability of funding.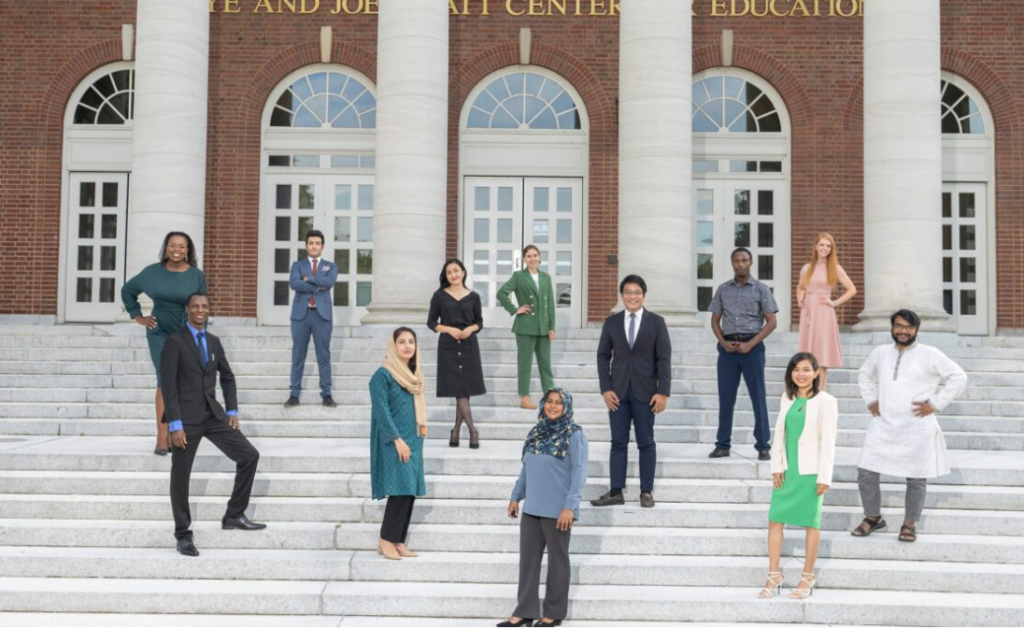 Application forms are available at the IIE website: https://apply.iie.org/huberthhumphrey
The deadline to submit the completed online application is June 30, 2023.  Applicants who are not able to access the online applications can contact the Public Affairs Section at 023-728-248 or email: PASExchanges@state.gov for information about this program. 
Other Events
24 April 2023
1:30 - 5:០០ PM
Banteay Srei (BS) is pleased to invite cluster members of the Civil Society Support (CSS) project to the upcoming cluster convention meeting on gender inclusive. Both national and sub-national level participants from Battambang and Siem Reap are also invited. Objectives: To follow up on the discussion of the proposed activities from the last cluster meeting by Banteay Srei and update how the progress of each activity; To share the Term of Reference of cluster members to the NGO network; To introduce the concept of IDEASPRIN and its opportunities.
June 26-28, 2023
08:00 AM - 5:00 PM
The Idea Sprint program is a three-day co-design workshop for civil society organizations and changemakers-at-large interested in developing innovative approaches and solutions to address civil society challenges. This is a full-day, 3-day participatory program. You will be assigned to a team of 5-7, based on your indicated interests and expertises, to work on the challenge you choose. You will work as a team on this challenge throughout the program. We ask for your full participation for the entire program and will be a condition for acceptance into the program, which is conducted free-of-charge to participants. Register: https://rb.gy/rmfhc
29-31 August 2023
8:00 AM - 05:00 PM
Asia Pacific Regional Internet Governance Forum (APrIGF) is one of the key regional initiatives on Internet governance. By adopting the multi-stakeholder approach as its core principle, APrIGF serves as a platform for discussion exchange and collaboration at a regional level and also where possible to aggregate national IGF discussions to ultimately advance the Internet governance development in the Asia Pacific region. Registrations will open soon and further information on programming, sponsorship and fellowship opportunities will be published on this website.