Basic of GIS and QGIS Training 2023
Training workshop on the basics of Geography Information System (GIS) and the use of QGIS (Quantum Geographic Information System) was announced on the Open Development Cambodia (ODC)'s platform and social media on 13th July 2023 to call for the participants to attend the workshop on 2nd-4th August 2023 in Phnom Penh. The post reached more than 32,000 people on social media, and there were 382 people registered for the training. Due to the quality insurance and budget limitation, there were 21 participants selected based on their backgrounds, knowledge, interests, and usage.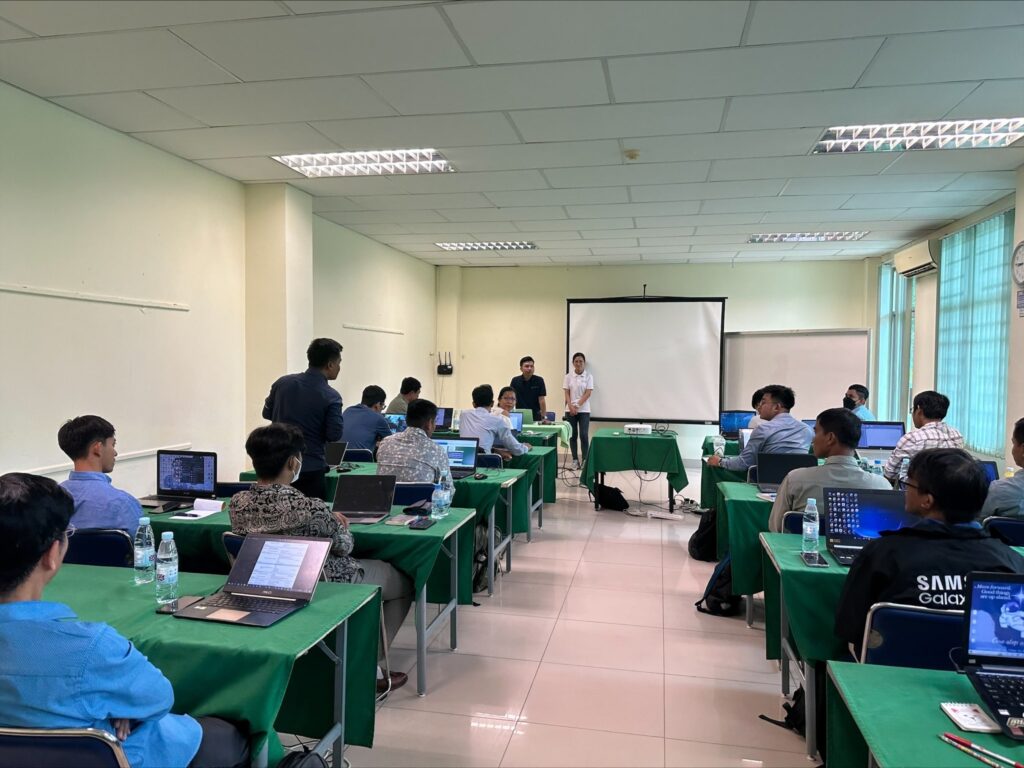 The training brought together 21 trainees (five females) from various backgrounds and professions including government officers, civil society organizations (CSOs), community-based organizations (CBOs), private sectors, and university students. Most of them are working with GIS and have the potential to work with QGIS tools in the future.
Ms. KOEM Chhuonvuoch, Natural Resources and Land Editor–Researcher/Project Coordinator of ODC delivered an open speech and gave a warm welcome. She encouraged all trainees to attend and focus on the training during these three days. She also highlighted how the 21 trainees are selected among more than 380 people.
The trainees were then requested to do the pre-test in order to assess their capacity and understanding of the GIS. The result illustrated that only 35% of the questions were passed. After the pre-test, the trainees took a break before the core session.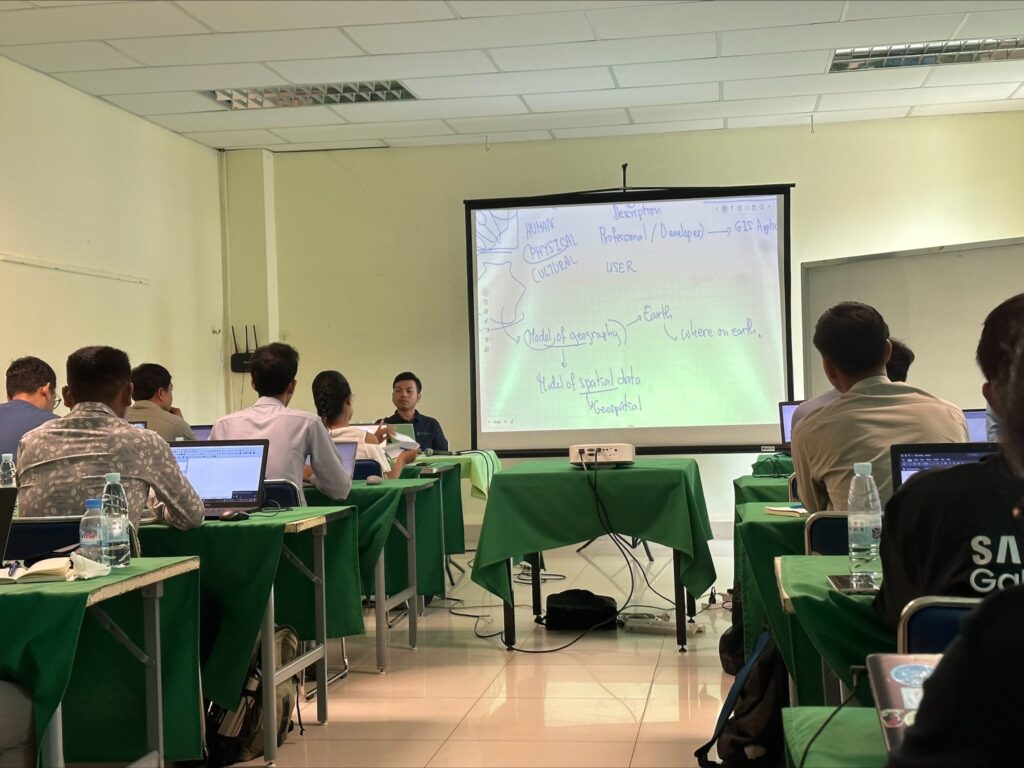 Mr. VONG Pisith, Senior Data Research & GIS Officer/Capacity Building Coordinator, and Mr. Loch Kalyan, Data Research and GIS Specialist of ODC trained the trainees on basic GIS, the introduction of QGIS tool and each function of it, and general knowledge of map and other related materials. The trainees were enthusiastic and kept interactive by asking questions and following up on the lessons. The trainees were then assigned to work on actual practice after learning the concept, theory, and tool. Most of them could catch up with the lesson, followed all the exercises, and practiced smoothly.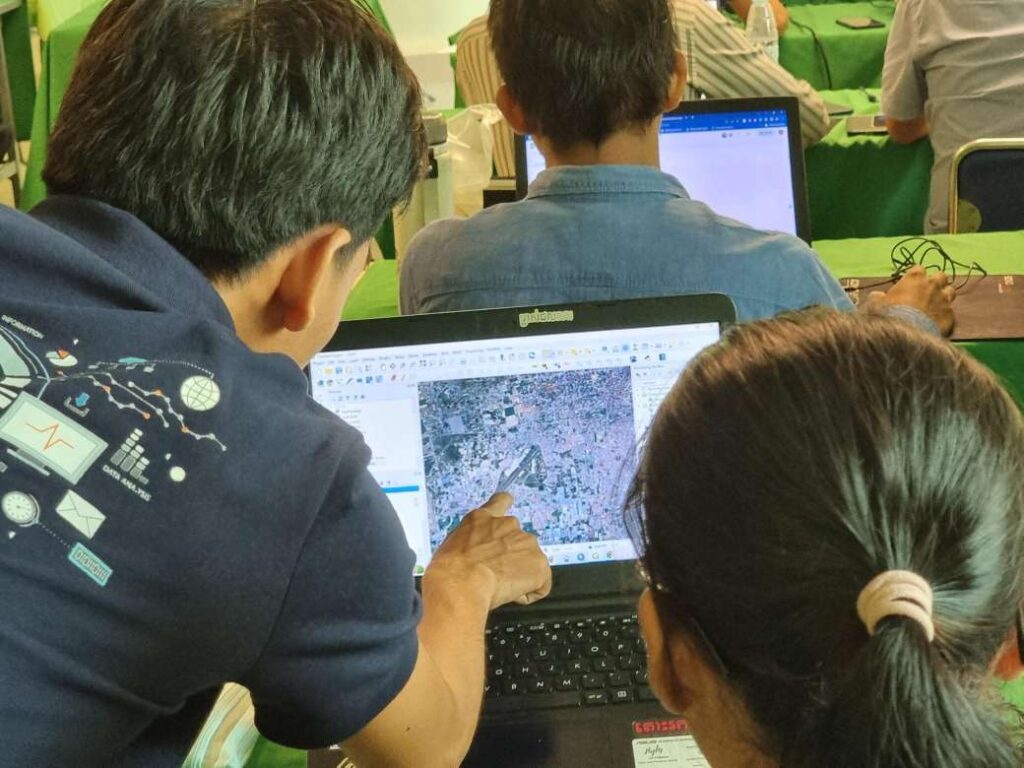 Most of the trainee came to the events on time, and no one was absent during the three days of training. Ice-breaking activities were also included after lunch each day to warn the trainees. On the 3rd day's last session, the post-test was provided to the trainees, and the result was much better, 59% of the questions were passed.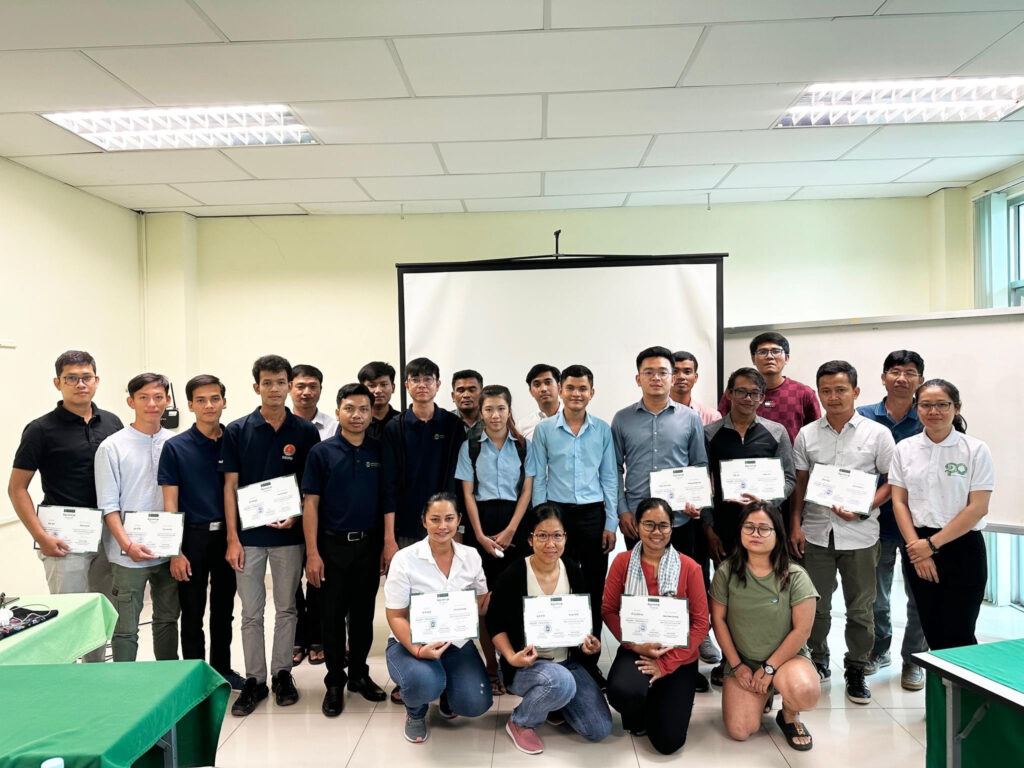 To encourage and recognize the trainees, certificates were delivered to all trainees who attended the full training workshop.